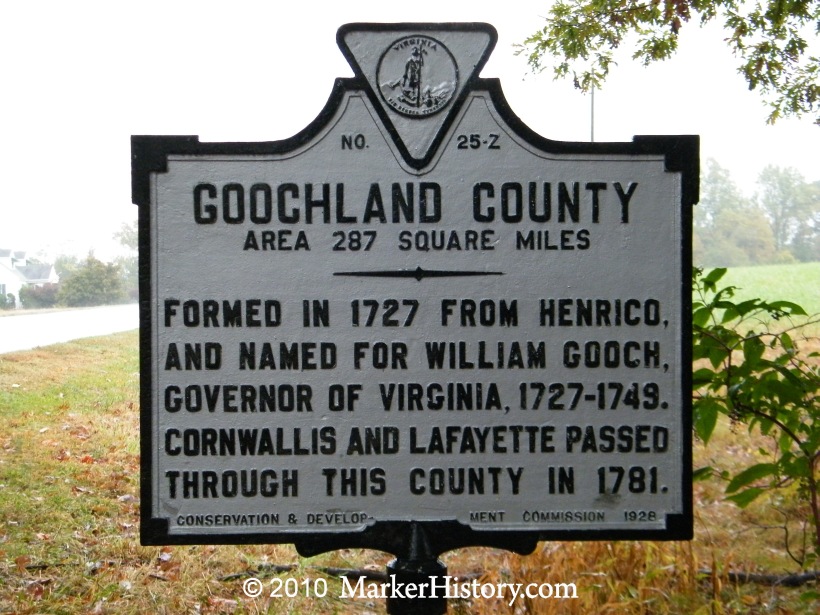 According to the Reverend Edgar Woods "History of Albemarle County in Virginia," William settled in Goochland (later Albemarle) County, Virginia, and lived in North Garden on the N. Fork of the Hardware River, near the old White Mill. A bridge by his name spanned the stream and was a landmark for many years. He was one of the signers of the call to Rev. Samuel Black. While the "History of Albemarle County" states that William was an emigrant from Scotland, we are reasonably sure that the Buster family are of English descent and we have some reason to think that they may have come to America from Ireland instead of Scotland. RJB
Jack Buster (Nov. 15, 1936- Aug. 16, 2011,) widely recognized Buster family historian, of Central Point, Oregon, around 2001 published the following on his internet WEB reprint page:
William Bustard / Buster William is widely accepted as the progenitor of the main Buster line in America, but despite the reams written about him, little of his origin is known for sure. He is reported to have simultaneously emigrated from Donegal, Ulster, North Ireland, and from Scotland, and from England to both Pennsylvania and Virginia, sometimes arriving on the vessel "George and Ann" with brothers John and Claudius. His wife's surname is reported as Wallace, or Wallice, or some other variant spelling. His first born son William is said to have been born in Ireland, and Albemarle County, Virginia and Wythe County, Virginia. None of these claims can be said to be true, but none can be said to be false either. It is clear, however, that since they conflict, as least some are incorrect.
Passenger lists tracked down for the "George and Ann" are devoid of any Buster or Bustard name. No Claudius or John Bustards appear in any so far located genealogical records of the time. Peter Wallace and his daughter Elizabeth never came to America, but lived and died in Ireland. Nor is there any evidence that William was ever in Pennsylvania despite what Edgar Woods reports in his "History of Albemarle Co., Virginia." The Presbytery of Donegal still exists in Pennsylvania, but has no records of a William Bustard or Buster. The Presbytery was formed at a meeting held at 4:00 p.m.
Presbytery of Donegal in Lancaster, PA
September 21, 1732 in Philadelphia, according to Presbytery historical records, and William's name is reported to appear first in Virginia on a deed in 1734. Since deeds are signed by sellers and not buyers, it follows that William must have had a presence in Virginia some time prior to 1734. Unless our William was a real estate wheeler-dealer, and there is no evidence of that, it would appear the distance between September 1732 in Pennsylvania and a Virginia deed in 1734 is just too great in miles and too short in time. We do know that William, along with 56 others, signed the "call" to a Reverend Black dated 29 March 1747 to come to the Presbytery in Virginia. The call was supposedly written by Michael Woods who, it appears, was at the Presbytery of Donegal in Lancaster, PA before migrating to Virginia. This may be where the Irish connection for William was made. The appearance of William's name on the call to Reverend Black from Virginia is evidently insufficient to connect William with either Pennsylvania, the "George and Ann," Ireland, Scotland, or any other claimed association. He could have signed the call simply because others wanted the Rev. Black to migrate to Virginia and not because he had any prior association with him. (Rev. Black turned down the call, but moved in 1751 to Virginia where he purchased 400 acres on Meachum's River and lived until 1770.)
Others have speculated that William Bustard, Michael Woods, and Reverend Samuel Black were all from Donegal, Ireland. However, the Presbyterian historical Society of Ireland in Belfast, referring to their "History of Congregations in the Presbyterian Church in Ireland, 1610-1982," and the "Fasti of the Irish Presbyterian Church, 1613-1840," cannot locate any Rev. Samuel Black. So, while Rev. Black may have come originally from Ireland, he was probably not a minister there. Nor does there appear to be any substance to rumors that a prior association between any of the three existed in Ireland. What we do know is that William signed a document, reported as a deed, in Goochland, later (1744) Albermarle, Virginia in 1734. His signature also appears on the call to Rev. Black dated 29 March 1747 and that of his wife as a widow in July 1748. While his birth date is open to question, being reported most often as 1694 and less frequently as 1708, his date of death almost certainly falls between April 1747 and July 1748.

There is a record of a William Buster arriving on a vessel in Virginia in 1701. He was transported along with 28 other persons by a Susannah Page for which she received a grant of land.

(The Pages, it appears, were actively engaged in this business as there are recorded several other deeds to them in exchange for transport of settlers.) The grant deed clearly lists a William Buster as one of the persons transported. This William was likely an adult or nearly so as there are no other Busters on the transport list. This would place his time of birth probably a decade or so prior to the reported 1694. Whether the transported William and the genealogically significant William are one and the same is yet to be discovered, but at present the deed seems to be a better lead than any documentary evidence discovered previously.
From the Woods family — Kith & Kin. A descendant of the Rev. Samuel Black published the following in the Charlottesville, Virginia, Chronicle, March 21, 1879, from an old document in his possession. Ivy Creek, March 29, 1747:

"Whereas it is agreed or proposed that ye inhabitants of Ivy Creek and ye Mountain Plain congregation joyn togather with ye congrr'gation of Rockflsh to call and invite ye Reverand Samuel Black now restdin in ye bounds of ye Reverend Mr. John Craig's Congregation, to be our Minister and Pastor to administer ye ordinances of ye Gospel among us: All we, whose names are hereunto affixed, do promise and oblige ourselves to pay- yearly and every- year ye several sums annexed to our names, for ye outward support and incouragement of ye said Mr. Samuel Black during his abode and continuance among us, for ye one half of his Labor in ye Administration of Gospel Ordinances to us in an orderly way-, according to ye Rules and Practice of our Orthodox Reformed Presbyterian Church: The above was written by Michael Woods, who signs first with #i.slO, and his son, William follows with the same, Archibald 1.5, William Wallace the same, Andrew Wallace and John Woods, Sr. will l5s. Five other Woods sign: Michael,Jr, Nathan, Patrick, John,Jr., and Archibald. Eleven of this family out of fifty seven names. Four others gave as much as one pound — the rest an average of eight shillings each."
William and his wife, Elizabeth (maiden name up for debate,) had 7 children, 3 of whom fought in the Revolutionary War:
b.

1729, , Albemarle, Virginia, United States

d.

13 May 1795, , Wythe, Virginia, United States

(Age 66 years)

b.

1733, Goochland, Goochland, Virginia, United States

d.

Bef 16 Dec 1807, , Albemarle, Virginia, United States

(Age 74 years)

b.

1737, Goochland, Goochland, Virginia, United States

d.

1820, , Albemarle, Virginia, United States

(Age 83 years)

b.

1738, Goochland, Goochland, Virginia, United States

d.

Bef 24 Sep 1797, , Augusta, Virginia, United States

(Age 59 years)

b.

1737, Goochland, Virginia, United States

d.

1797, Charlotte, Virginia, United States

(Age 60 years)




b.

1740, Goochland, Goochland, Virginia, United States

d.

1797,

(Age 57 years)

b.

1745, Goochland, Goochland, Virginia, United States

d.

1835, Greene, Tennessee, United States (Age 90)